Fischefangen/Fångafisk
Ingido print, "faustbuch"
Bound in fish leather
18 pages (foldable)
17,5 x 5,5 cm
Edition of 25
2022




Fischefangen/Fångafisk is a biligual book containing German and Swedish fish recipes that was created in collaboration with book binder Christian Klünder. This very particular and historical binding is called "Faustbuch", which is a German word translating into "fist book"; a book so small that it fits in the hand. This type of book dates back to the early middle age, where it served as a type of religious calandar. As far as we know, there are only about 6 existing examples of this format today in Europe.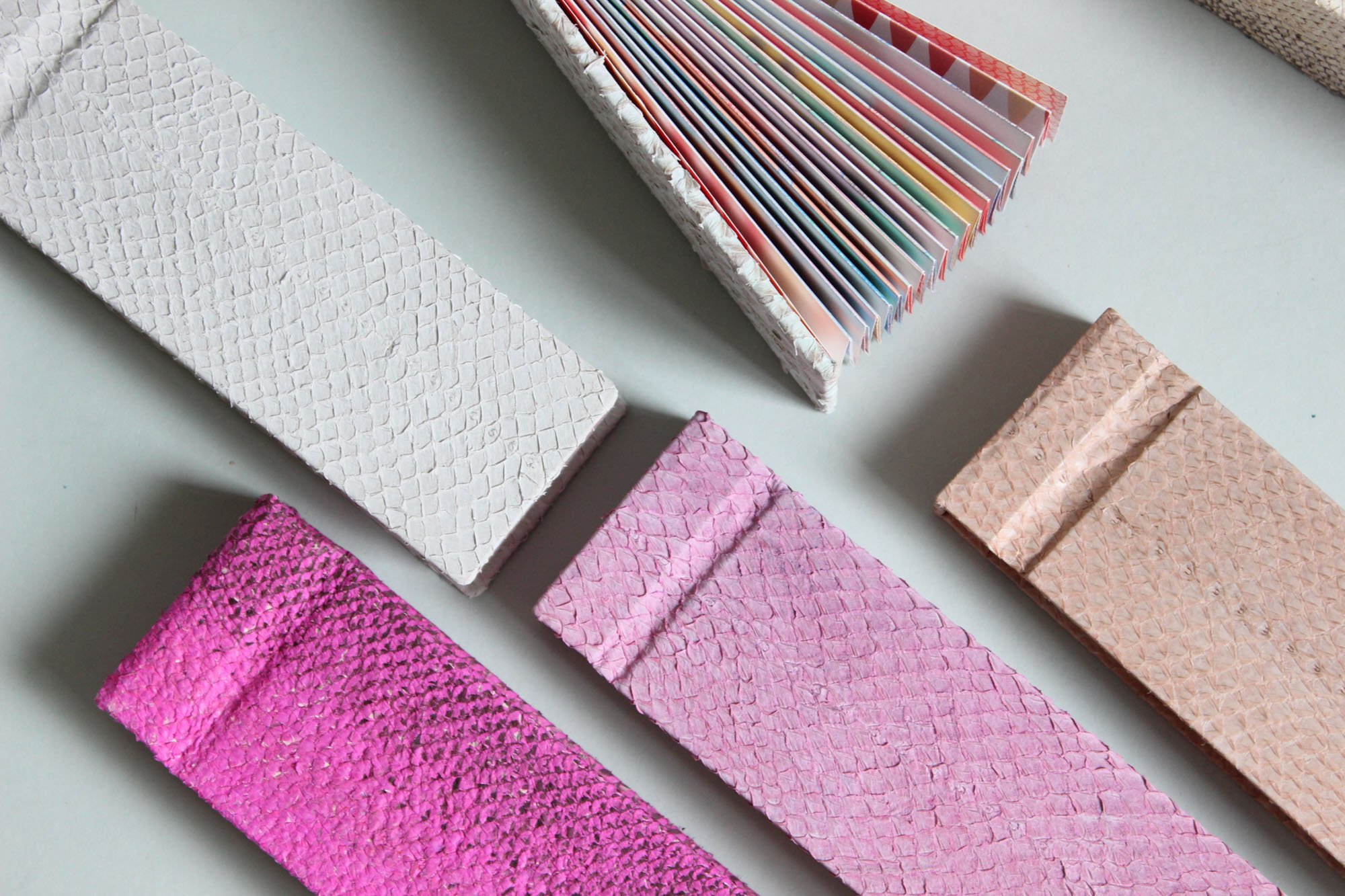 All pages can be individually folded out, each containing either a Swedish or German fish recipe accompanied by illustrations, originally hand drawn with color pencils.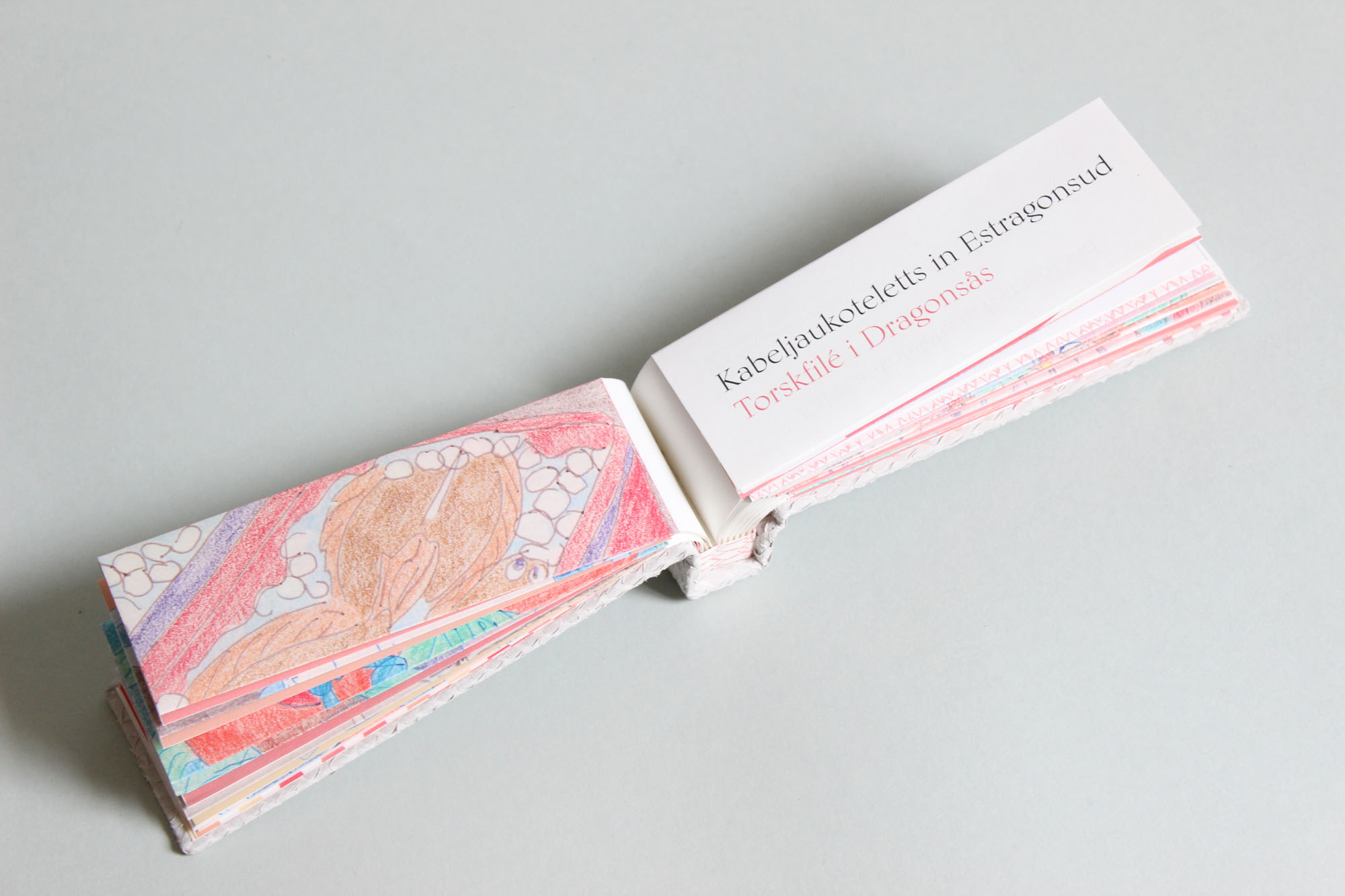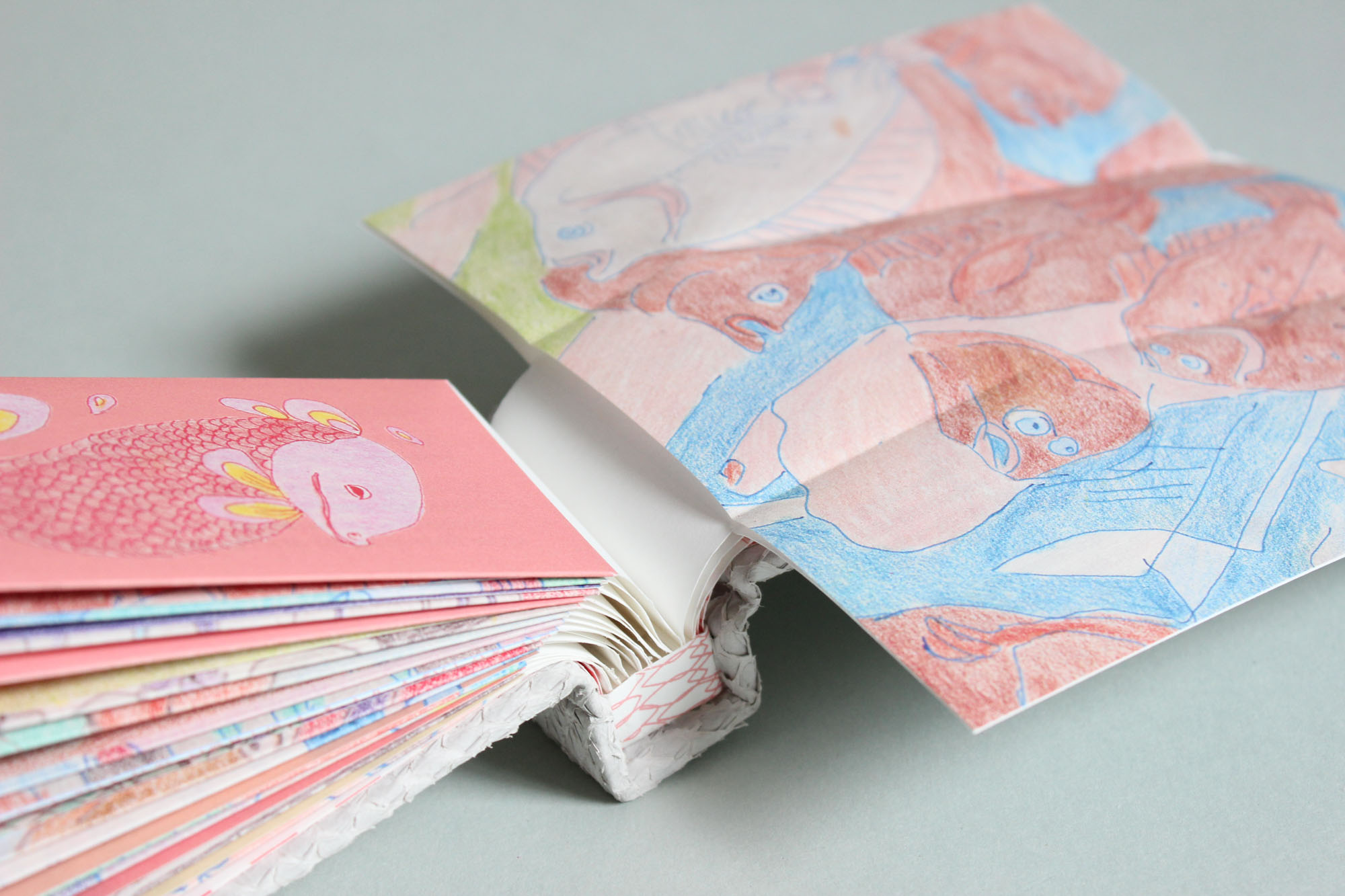 The edition of the book is 25, however all of them are unique, indiviually hand-bound in a varity of fish leather. Some of the leather pieces are hand-dyed. Fish leather is usually not a common material for book covers, it is rather used for the fashion industry. One restriction of the usage for books is the size, as most fish leathers are long and thin. This was one another reason for the unusual format of Fischefangen / Fångafisk, its width dimension (17, 5 cm) way larger than its height dimension (5,5 cm). In other words, it was ideal choosing the "Faustbuch" as a format when using fish leather.